South Valley Theater Scene
Theater Is a family affair for two sisters
The South Valley has fostered theatrical talent in our youth for generations, and many of these students go on to college with their sights set on a career in the performing arts. While it is remarkable that so many local young people follow this passion, studying theater in college, it is especially so when siblings pursue this path together.
Brianna and Emily Pember attend the University of Southern California (USC), where they are both completing BFAs in Musical Theater. Brianna, a senior, will graduate in 2023 and Emily is finishing her junior year. In addition to her regular studies, Brianna has just made her professional debut in Sunday in the Park With George at the venerable Pasadena Playhouse. This level of commitment to theater also appears to require an unusual level of parental support and understanding. Bruce Pember, father of these two Musical Theater students said, "They are very much 'all in' which means my wife Ann and I need to be in order to support their dream."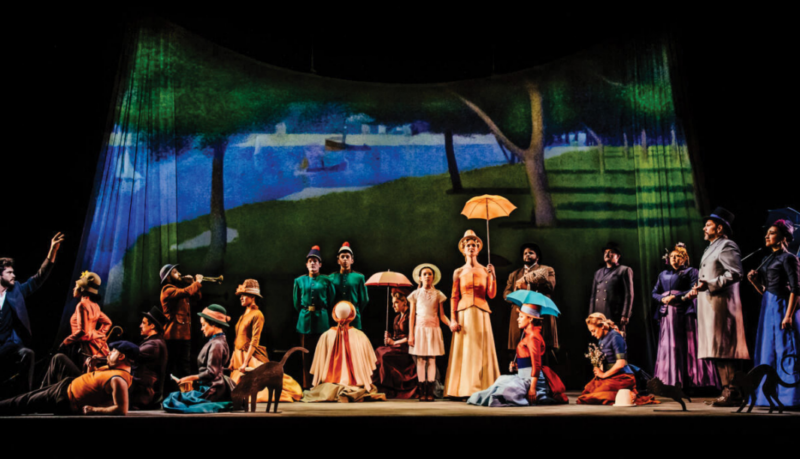 Neither young woman can pinpoint a moment when she decided on a career in the theater, but both describe memories of the 2009 Broadway tour of Wicked as indelible. After the performance, Emily went to the stage door and told the actress playing Glinda, the good witch, that she was her new role model and she wanted to be like her when she grew up. Brianna came away from the experience thinking, "I must do that!"
Both Brianna and Emily were actively involved in school and community theater as students in Morgan Hill. Brianna credited community theater with, "helping me with confidence, public speaking, learning how to stand firm in myself, and allowing myself to take up space." She added, "I also learned to collaborate and work together as a team towards an end goal and how to communicate in an effective, kind, and professional manner. It also helped teach me the importance of upholding my responsibilities to others."
Emily emphasized the joy of community theater. "You build really, really strong communities of friends because you spend so much time together. And it is super rewarding once you have opened a show. Whether or not you decide to pursue it as a career doesn't matter; it's still something extremely fun that you get to spend your time doing."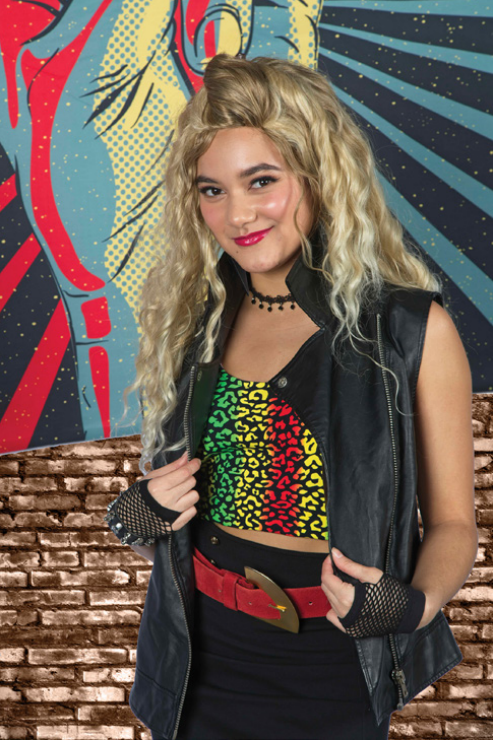 Brianna and Emily shone in several South Valley Civic Theatre (SVCT) productions, Brianna reflected on playing Millie in Thoroughly Modern Millie. "It was really special to me to do my last show at SVCT under the direction of Janelle Cummings who, along with her family, has been a constant support system, and an integral part of my journey with performing arts since my very first show at Nordstrom Elementary School."
It helps that Bruce Pember shares his daughters' love of performance. After graduating high school he wanted to become a standup comedian. He read that aspiring comedians should study theater so he started college pursuing a theater degree. While ultimately he switched to electrical engineering, those first two years of performing stuck with him, and he is a familiar face on the South Valley stage.
Bruce reflected, "My appreciation for the art, and enjoyment participating in it, allows me to have a shared experience with them. When I speak about ways I think they may be able to enhance their performance, or I seek their advice, it comes from a fellow thespian as opposed to a parent just telling their child what to do. In that way, we can respect each other's input and I can provide professional support in a way that is constructive."
Theater has been a family affair for Bruce and Ann Pember. Bruce said, "Having two daughters fall in love with the art and work so hard to excel at their craft has been fun to watch and be a part of. Both my wife and I have found ways for each of us to contribute…. I have pushed myself to support SVCT as an organization, as well as a performer. Ann, who has no interest in performing, has found enjoyment in house management. The theater has been a big part of our lives for the past decade, and we are so grateful for SVCT and all the enjoyment it has provided for our family."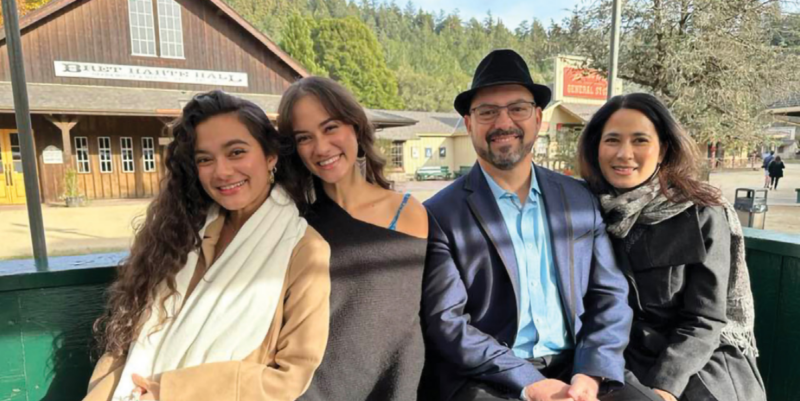 The proud parents are excited to see what the future holds for their thespian daughters.