Community Digest: Spring 2023
Wreaths Across America brought it's mobile education exhibit to the South County in February. The exhibit serves as a mobile museum, educating visitors about the service and sacrifice of our nation's heroes as well as serving as an official 'welcome home' station for our nation's Vietnam Veterans.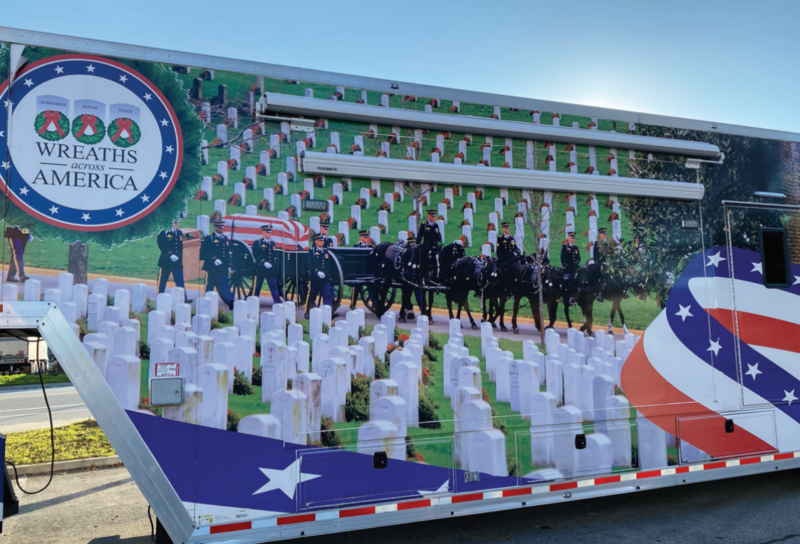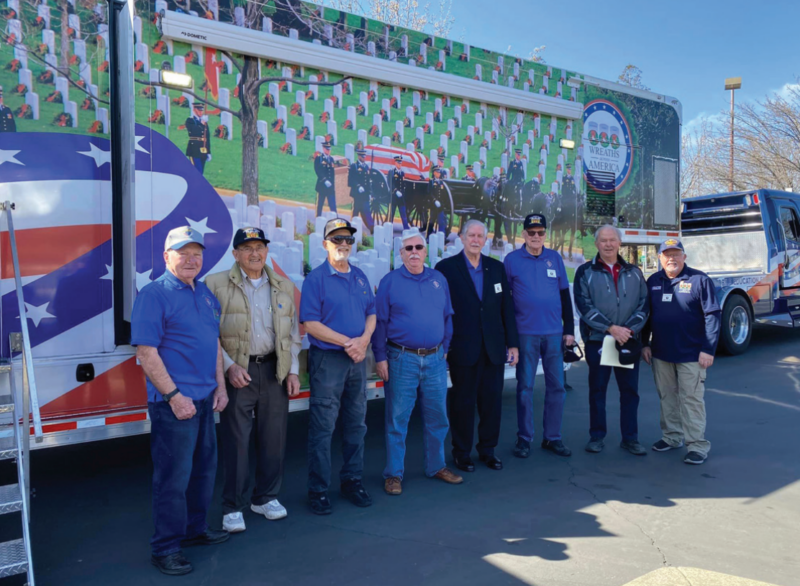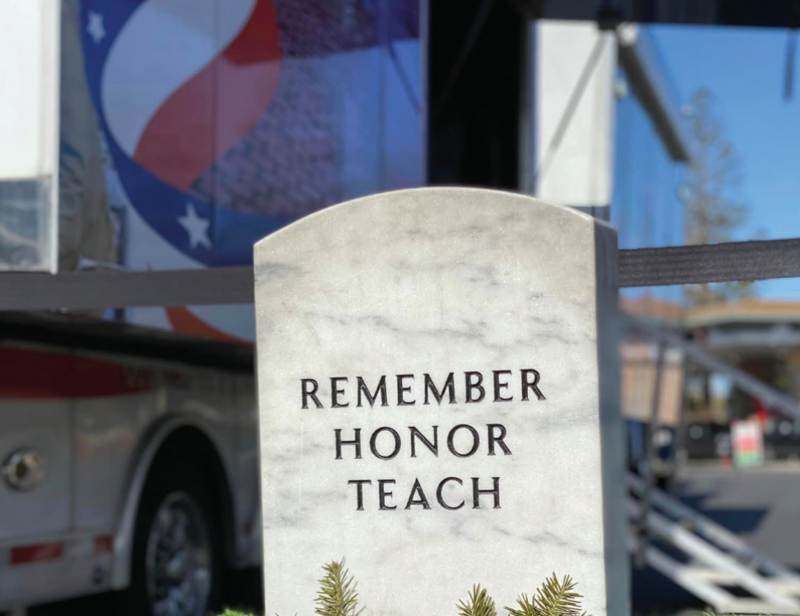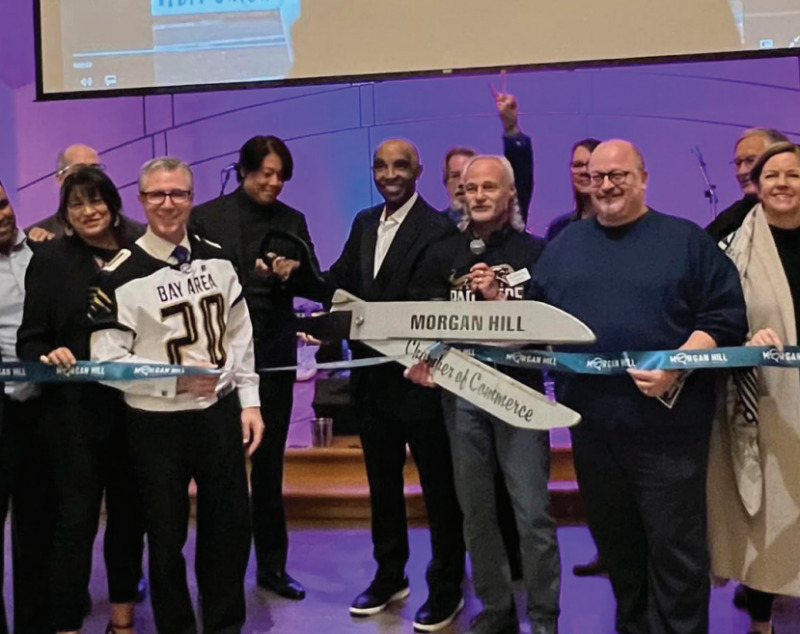 Morgan Hill welcomed the Bay Area Panthers football team at an official "Meet the Team" event held January 26 at the Morgan Hill Community & Cultural Center. The event included a welcome reception, speeches by Head Coach and General Manager Darren Arbet and others, and a ribbon cutting by the Morgan Hill Chamber of Commerce. The Panthers season started on March 26th and runs thru July 15.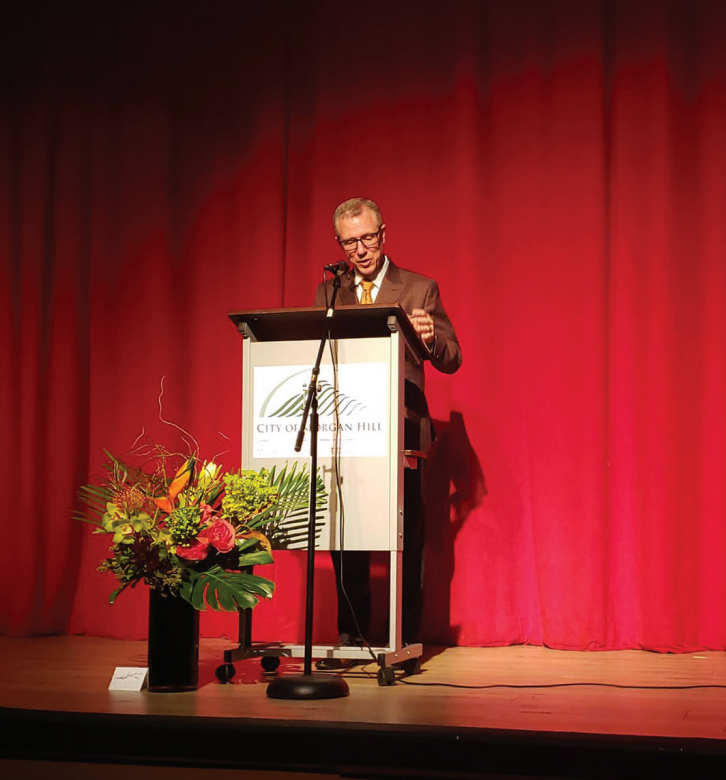 Morgan Hill Mayor Mark Turner presented his first State of the City address on March 8 at the Morgan Hill Community Playhouse. He highlighted numerous issues including security, water and flood control, transportation, and local employment. He shared the need to meet with state officials and press for local control of housing requirements. The mayor also expressed his vision for a year-round Workforce Development Initiative.
The Morgan Hill Chamber of Commerce welcomed new members at their monthly breakfast mixer on March 3. The Chamber hosts monthly breakfast and evening business mixers, as well as lunch networking meetings. Visit: morganhillchamber.org to view their full event calendar and to learn more.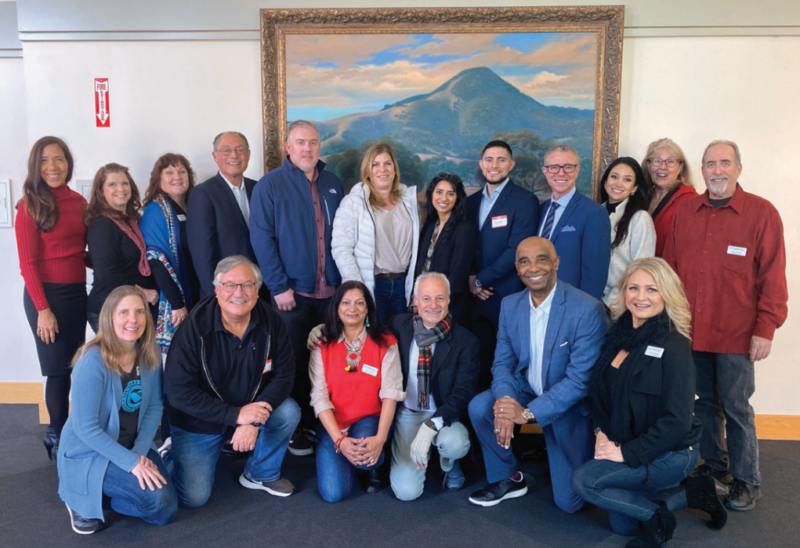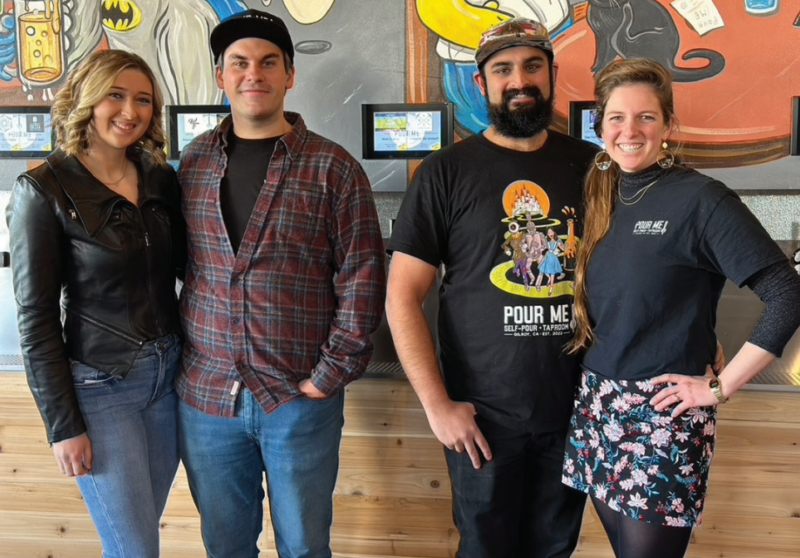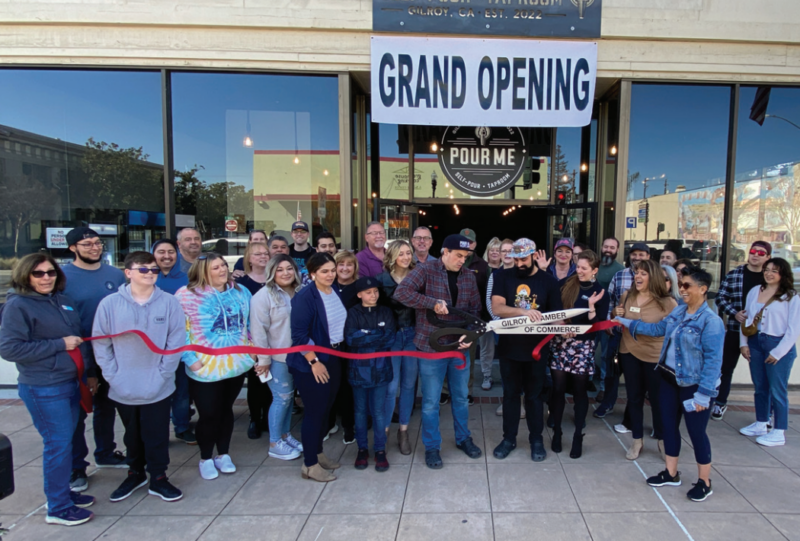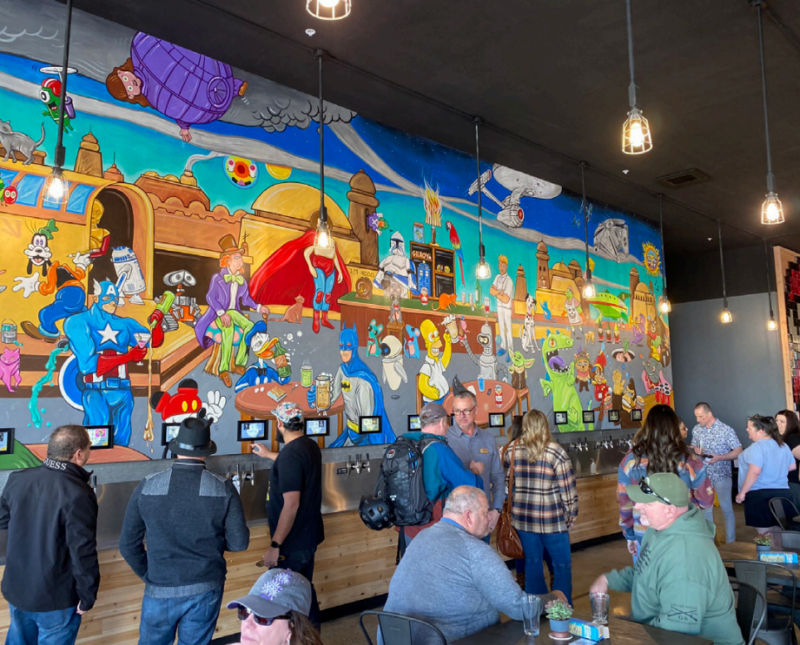 Pour Me Taproom held a grand opening on February 18th in Downtown Gilroy. Owners Matt Gallion and Raj Sharma offer 30 self-pour craft beers by the ounce, amazing artwork including a mural spanning the entire space, a Super Mario beer can art piece, games, and more. Ron Mosely of Cinnabar Winery hosted a great winemakers dinner at TEMPO Kitchen & Bar in Downtown Gilroy. TEMPO owners Dan and Nancy Nelson host regular dinners pairing exquisite dishes to great wines from local vintners: More info at: tempokb.com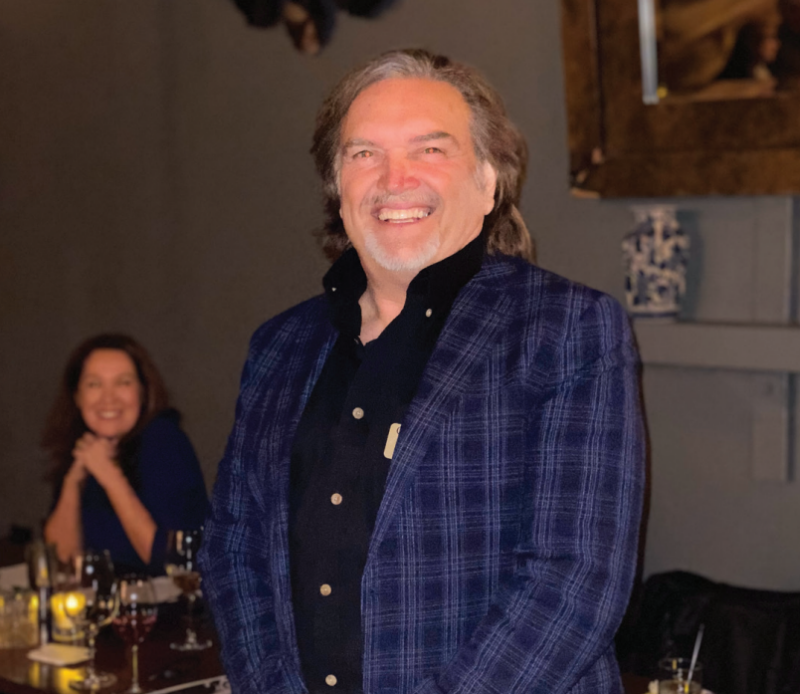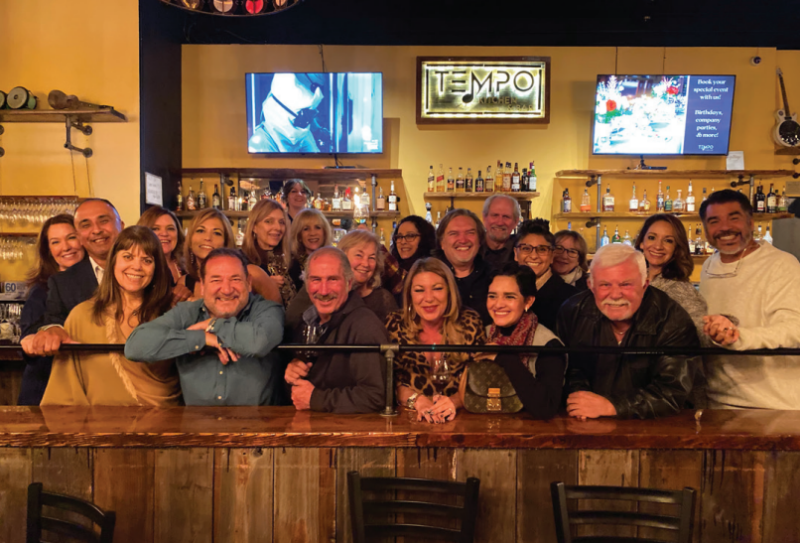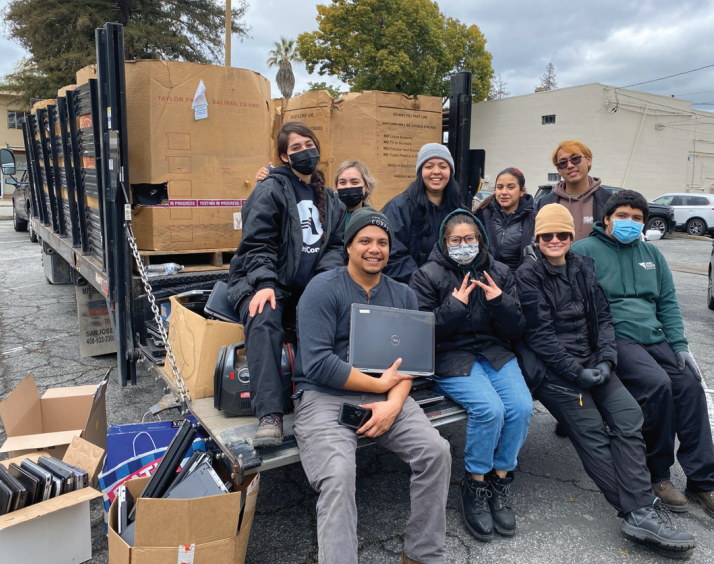 The Gilroy Chamber of Commerce and Zero Waste Silicon Valley held a free electronic waste recycling drop off at the Chamber office on Feb 25. The Zero Waste team confirmed that a full semi trailer and a stakebed truck were filled with e-waste recycling items. the event was free to businesses and residents.
High winds caused a small fire to start in the 7500 block of Monterey Rd. in Downtown Gilroy, resulting in a power outage to several local businesses. Not to be deterred, The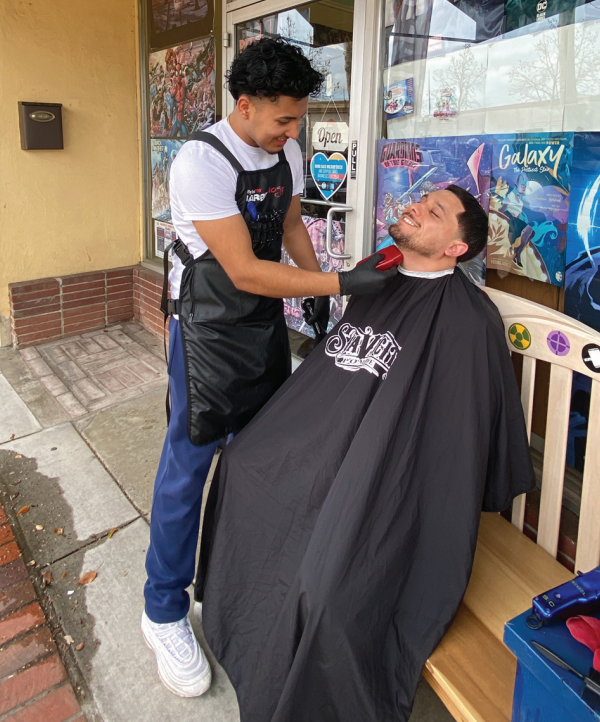 professional groomers from the Gilroy Barber Lounge/the Barber Academy Gilroy hit the streets with battery powered tools to finish up their clients as the Gilroy Fire Department worked to control the fire just a few feet away. That's great service!
Settle Down Beer is now open 2 days per week in Gilroy. Owner Giovanni Albanese looks forward to opening three to four full days per week by early spring. Visit: settledownbeer.com Dr. Jernell Escobar, DDS celebrated 10 years in business with a well attended ribbon cutting and reception on March 10. Gilroy Chamber of Commerce and local officials were in attendance, as were friends, family, and clients.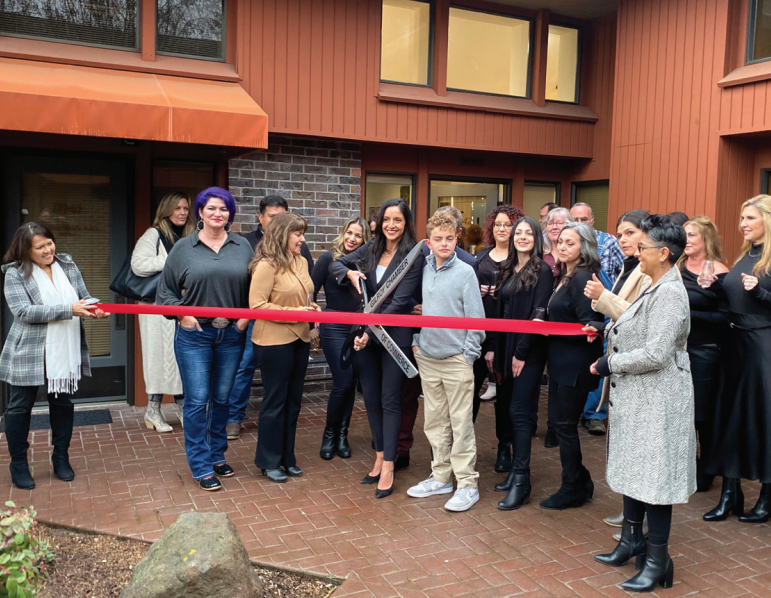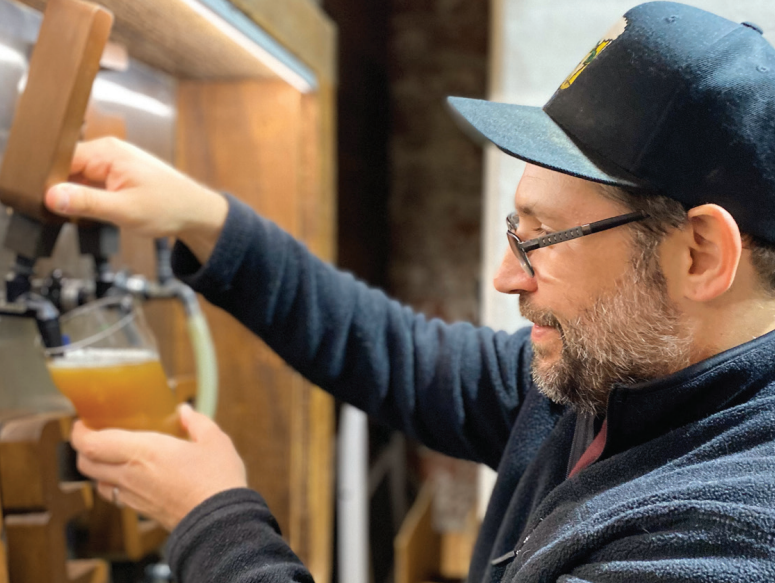 Drone shot of Morgan Hill's the GVA Cafe and the Granada Theater by local photographer David Hofstad: apeximages.biz Abby Gemar found the perfect-sized house while volunteering with One Giving Tree. Abby and her dad, Adam, head coach of the Gilroy Mustang girls field hockey team, helped One Giving Tree deliver a chord of firewood to the winning bidder at the annual "One Bright Night" fundraiser. Our furry pal Snacks liked the house as well.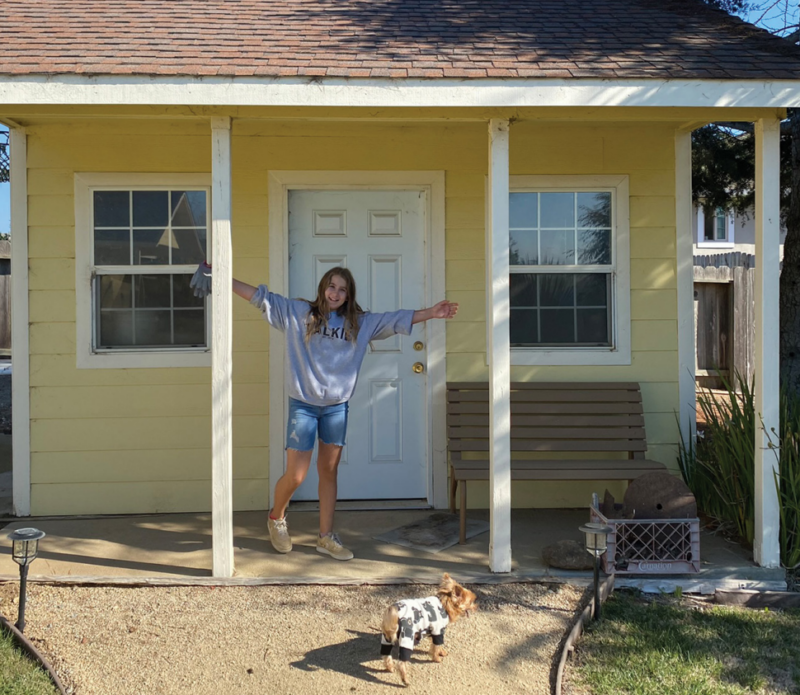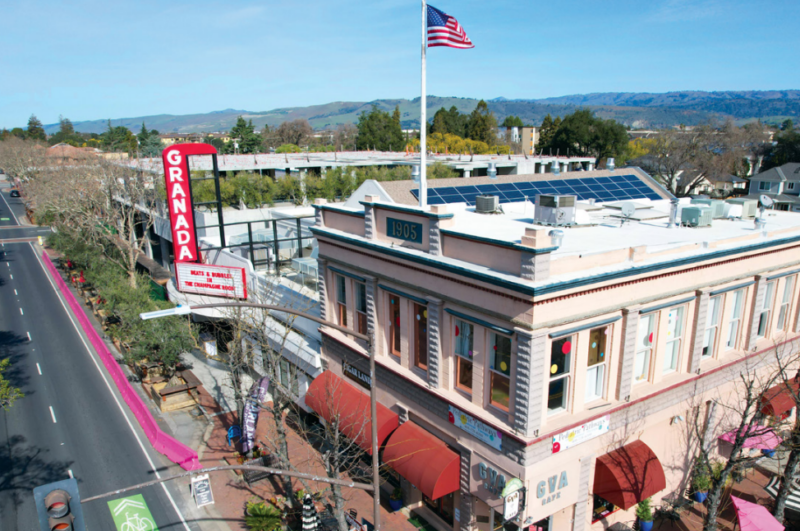 Sage advice from our friends @mindsettherapy on Instagram reminding us of the benefits of hydration!  Our new furry friend Rex walked right up and gave us some love the day after we lost our furry girl, Snacks. Rex just knew we needed a hug! We met some more furry friends while visiting Fran Beaudet with our awesome assistant Mia at Old City Hall.