The Ohlone Indian tribe were the first people to ever step foot in what would become "Gilroy". Also known as, the Amah Mutsun Tribal Band of Ohlone Indians. Like many tribes, hunting and gathering was their main form of living. Main food sources for the tribe was wild nuts and berries, and lots of fish since they were close to the Monterey Bay. The Amah Mutsun were made up of 20-30 different villages that crossed through Gilroy, Hollister, Salinas, and almost down to Soledad. No other tribe spoke Mutsun, which made this tribe different from others. In the early 1800s, the Spanish Missions forcibly invaded the Amah Mutsun. Many were killed, forcibly baptized, and then enslaved at the San Juan Mission.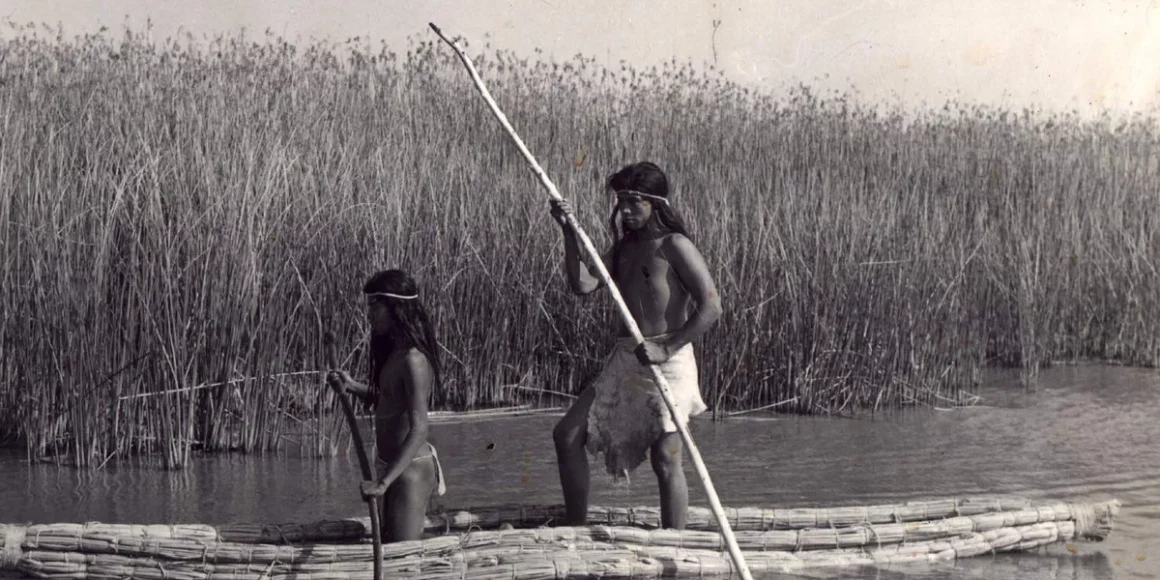 A man named Henry Miller moved to California in search for gold during the gold rush. He ended up working as a butcher in San Fransisco and saved enough money to buy some land and cattle. By the 1850's Miller had been known as the "Cattle King" and was buying up a lot of land near the Highway 101 and 25. Eventually, this land was used to plant all sorts of good things, especially garlic.
Gilroy, being a fertile area, attracted many farmers and agricultural workers. Going into the 20th century, Gilroy had made a name for itself as an agricultural hot spot, and the town was expanding with its economic success. Then, City Hall was opened in 1906, which had a jail, a library, and a courtroom. A hospital was built in 1929 with a donation from Lin Wheeler.
Finally, Don Christopher officially put Gilroy on the map as the Garlic Capitol of the World. He came to Gilroy in the 1950s in search of affordable land. Christopher planted a variety of crops, but eventually mainly stuck to garlic. In 1979 garlic was gaining popularity, and the Gilroy Garlic Festival was born.

Being close in geography, it's not surprising that Morgan Hill's earliest history involves Native Indian tribes having control of the land that would later be seized by missionaries. Morgan Hill sits at a cross between territories of the Amah Mutsun and the Tamien native tribes. Both are considered apart of the Ohlone however.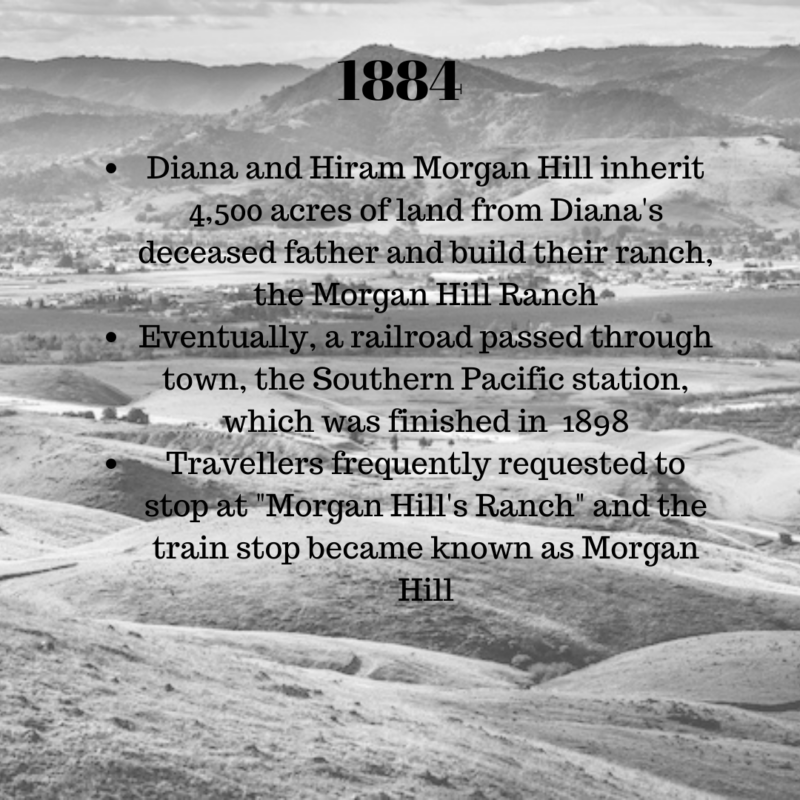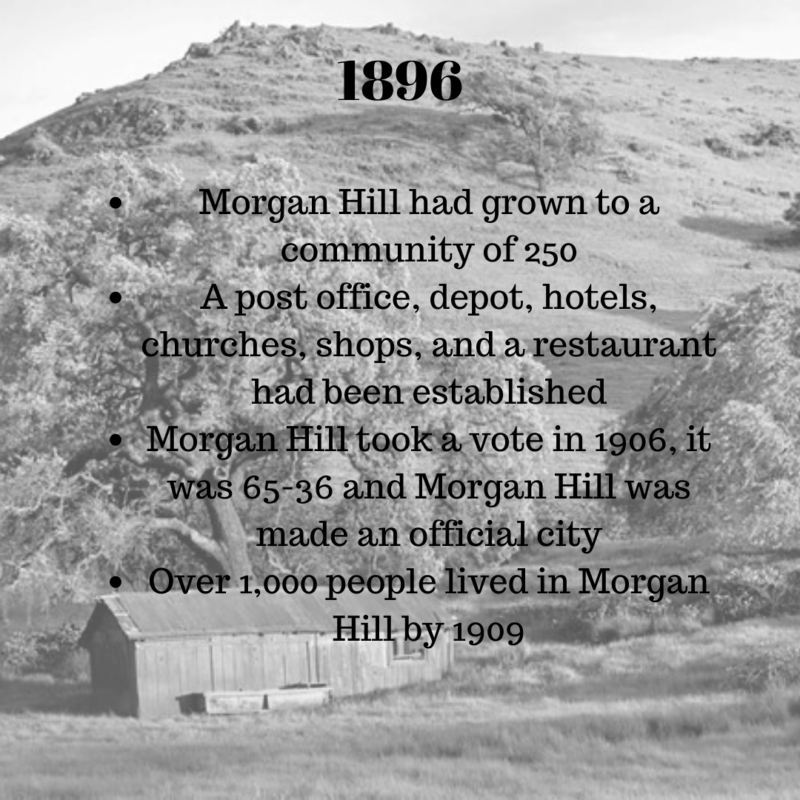 After Morgan Hill's establishment in 1906, the town boomed! By 1907 a new elementary school and high school were built to keep up with the population. By the 1920's, Morgan Hill was known as an agricultural town similar to Gilroy, for its geographical location. Many wineries were started but with the prohibition of alcohol in the 20's production halted.
In the 1950's, Morgan Hill was shifted from an agricultural based town to a suburban community. When the technology boom happened in Silicon Valley, it brought even more people to Morgan Hill, since it was only a commute away. Prices were also cheaper in Morgan Hill compared to Silicon Valley. By 1980, Morgan Hill's population had grown to 18,000 folks! And by the year 2000, over 30,000 people had chosen to call Morgan Hill home.
Today, many locals know Morgan Hill for it's lively downtown and close-knit community. Gilroy and Morgan Hill are like brother and sister. Morgan Hill has embraced the its role as a small-town while still keeping a modern up-to-date feel. Agriculture and wineries are alive and well throughout the city.