"The only constant is change"

– Heraclitus, the Greek philosopher uttered these words over 500 years before the birth of Christ. How brilliant was he to quip this ditty that has stood the test of time for over 2500 years?
When it comes to south county leadership, there have been lots of changes in late 2022 and early 2023. Some have moved on, and others are on their way. Some have termed out, and others are just beginning their terms. It's reassuring to know that as people move on to new challenges and new phases in life, others are stepping up and stepping into those roles. Still more are ready to step in as things continue to change and leadership roles become available as we roll into 2023. We are encouraged to see so many people who care about improving the quality of life in our communities —those who have served, and those who will be serving in new leadership roles.
Our communities can only thrive to the level that our leaders are capable, committed, and courageous. As we consider our latest class of south county leaders, we think our communities are in great hands! People on the move in 2022 and 2023 are:
Mark Turner: Gilroy Chamber CEO becomes Mayor of Morgan Hill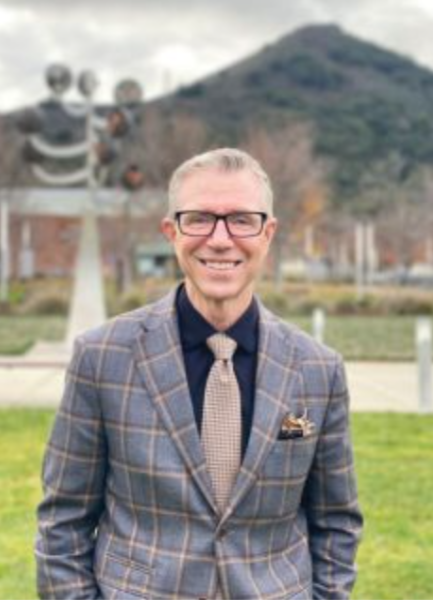 Former Gilroy Chamber of Commerce President / CEO Mark Turner took the oath of office as Mayor of Morgan Hill on December 14th, 2022 in the Morgan Hill City Council chambers.
The chambers were filled to capacity – with over 200 people in attendance. Also sworn in that evening were District D Councilmember Marilyn Librers, who won the seat over incumbent John McKay. District B Councilmember Yvonne Martinez Beltran took the oath after being re-elected to a second term.
Turner is a 30-year resident of Morgan Hill, where he and wife Sue raised three daughters. The Turners have added two sons-in-law and three grandchildren. Mark's commitment to the community began decades ago, when he and Sue decided to move from San Jose to a community where they could get involved and make a difference.
All of South County has benefitted from the Turners involvement over the years. Mark has supported local schools, non-profit organizations including Operation Freedom Paws, DreamPower Horsemanship, St. Louise Regional Hospital Foundation, Pratham USA and the Cystic Fibrosis- Northern CA Chapter, among others. Mark has been the Director of Wreaths Across America, South County Chapter, since 2014, raising over $18,000 each year to provide and place wreaths on the gravesites of veterans buried in Morgan Hill and Gilroy. He is a Board member of the Morgan Hill Foundation.
Mark brings 10 years of CEO experience to his new role as mayor. He has served on numerous executive boards and was named Chamber Executive of the Year in 2020 by the Western Association of Chamber Executives. (W.A.C.E.). Most importantly, Mark brings a stong work ethic, a 'can-do" attitude," an impeccable reputation as a leader-by-example, and a love for community service. We think Mark is the right person at the right time for Morgan Hill. We wish him and the City of Morgan Hill the very best.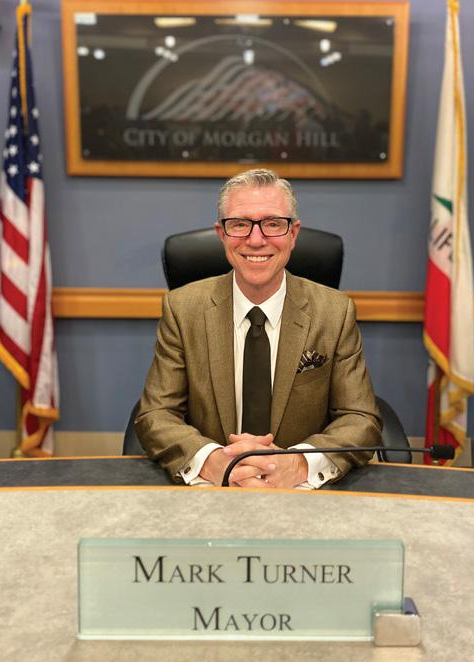 Marilyn Librers: 46-year Morgan Hill Resident Elected to City Council
Marilyn was elected as the District D Councilmember, winning out over Incumbent John McKay, who served one term. Marilyn previously served eight years as a councilmember from 2008 thru 2016, when elections where at-large and members represented the entire city. During her two terms she also served as vice-mayor. Marilyn vows to represent her District well, and represent the entire community, citing "I do not want to see Morgan Hill lose the charm that brought us all here to raise our families."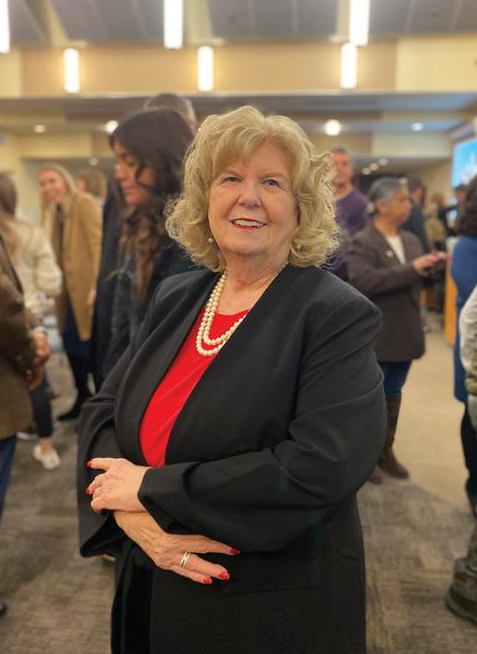 Marilyn hopes her dedication to openness and fairness serve the community well. She makes herself available to meet with anyone, and feels it is important to hear all sides of an issue before making a decision. Her goals include supporting slow growth, police and fire to ensure a safe community, increase tourism, and address the unhoused and mental illness issues facing the community.
Her two biggest goals are to help keep the small-town feeling and restore the professionalism on the City Council.
Marilyn is currently the President of China Silicon Valley Association. promoting trade and collaboration between the two nations. She frequently travels to Mainland China for conferences as a key note speaker, panelist and government negotiator. Her experience includes non-profit management, entrepreneur startups, project management, political and business fund development.
She is a 45 year resident of Morgan Hill, a past board member and current member of the Morgan Hill Rotary, a board member of the Community Law Enforcement Foundation and the Morgan Hill Downtown Association.