Register now: March 26, 2023 Beloved Wildflower Run Celebrates 40 Years
Much has changed since the first Wildflower Run 40 years ago—national averages like a gallon of gas cost 96 cents at the time, a new house was about $82,600, yearly inflation hovered at about three percent—but healthy fun and local philanthropy remain the cornerstone of Morgan Hill's popular, annual community event.
Mark your calendars for Sunday, March 26, for the American Association of University Women's (AAUW) Annual Wildflower Run. The Wildflower Run is AAUW's premier social and sports fundraiser that goes directly toward its annual grants and scholarships programs.
For Runners: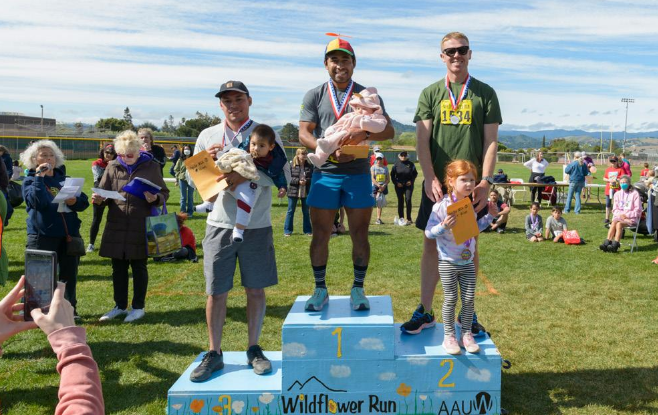 Whether meeting a personal health goal, training for a longer run, socializing, or just getting out-and-about to blow off steam, the Wildflower Run offers it all:
• 10K • 5K Walk, Run, Stroller • Child 10 and Under – kids can participate in any level event • Kids 2K • Seniors 2K
Registration prices increase closer to the event; register soon!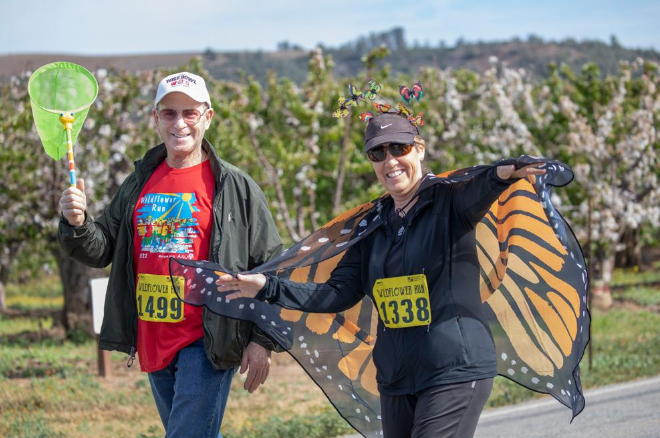 For Sponsors:
All funds raised stay local and sponsors can feel good knowing that their time and attention makes a real impact in the community they share, too. It is a perfect event for new companies looking for immediate visibility and long-time businesses who live, work and thrive in the area we all call home. The Wildflower Run sponsorship program offers multiple levels for companies to choose the best way to accomplish its philanthropic goals. Turnout for the 40th year is expected to be high; don't miss out on the fun chance to showcase your company's philanthropic and community spirit.
For more information on joining the event as a sponsor or to host a booth at the Finish Fest, contact: sponsors@wildflowerrun.org
Visit Wildflower Run for all event details on entry pricing, deadlines to register, and more about AAUW and the Wildflower Run.