HOW TOGET STARTED PLANNING YOUR KITCHEN OR BATH REMODEL
Most homeowners will tackle several renovation projects throughout their homeownership. Kitchen and bath remodeling always top the list.
But understanding how best to  be prepared to communicate your goals, budget, and design preferences can be a challenge. Use this check list to gather the input and inspiration to help you get started. Taking these first steps will help you achieve the best outcome with the least amount of uncertainty.
Step 1. Establish your goals.
It doesn't matter if you plan to remodel a bath or kitchen; knowing your objectives can help determine your budget and needs. It can also help you measure your success. Do you want more storage, gathering space, lighting, or increased square footage? Make a list and prioritize your goals.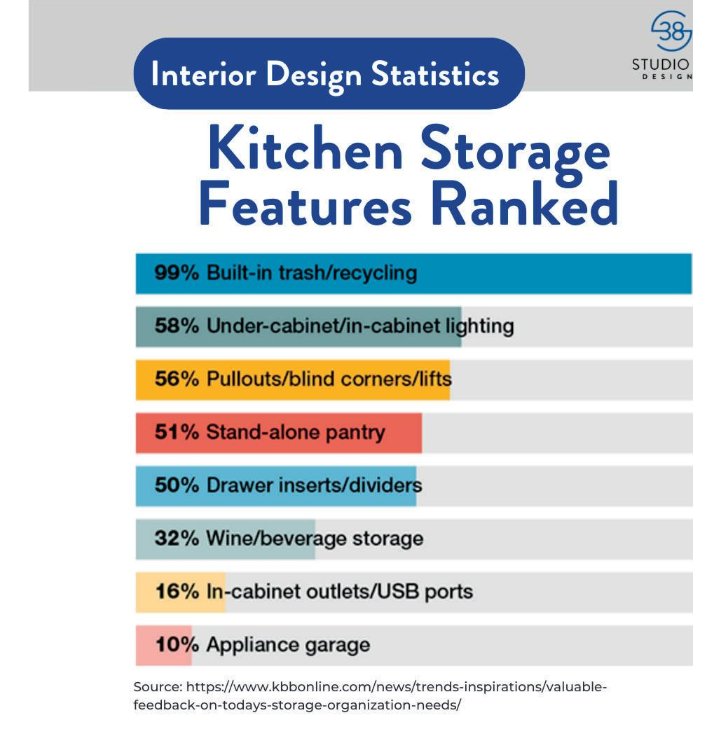 Step 2. Gather your inspiration and curate your preferences.
We recommend using a tool like the Houzz Ideabook, a free tool available on Houzz.com. With the Houzz Ideabook, you can save photos, professionals, discussions and stories to an Ideabook. You can also control your Ideabook's privacy, sharing, and collaboration settings.
Step 3. Determine your budget.
Budget planning for a kitchen or bathroom remodel is often considered the most challenging step. Refer to your list of priorities (step1.), review your curated preferences (step2), and assign a dollar value for each critical project parameter. If there turn on your investment is a priority, we recommend researching cost vs. value for your remodel project. This is determined by the cost of your remodel project vs. how much the investment will improve your home's resale value.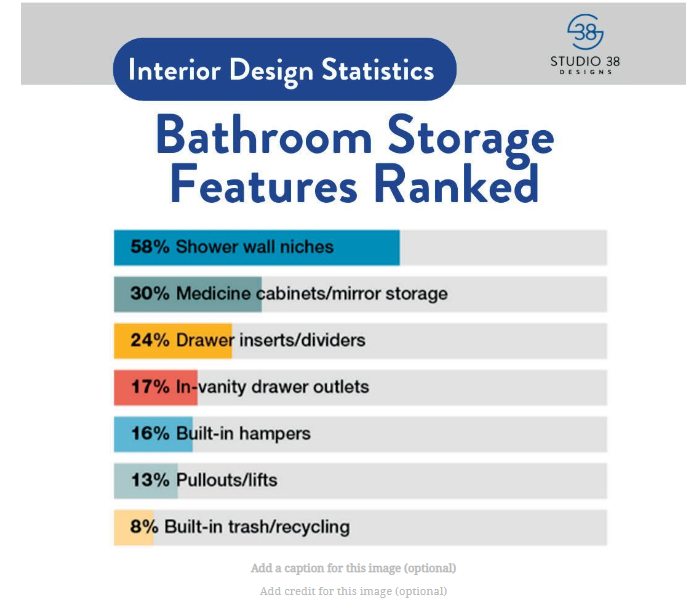 Step 4. Hire an interior designer.
Interior designers bring a wealth of knowledge and skills to a home remodel project. Their skills and expertise ensure all phases of your remodel goes smoothly—from the early stages of identifying your needs and desires to A good designer will be able to identify the potential of a space or help you solve pain points in your space and then provide creative solutions.
Step 5. Select your contractor.
Your designer may have recommendations of who they generally work with for the "build-out." At Studio38Designs, we highly recommend our sister company D.R. Domenichini Construction. Regardless of which contractor(s) you meet with, you will want to ensure they are licensed and bonded. You should also check their references and public reviews. Look for reviews on Yelp and Guild Quality, a well-respected industry website.
Step 6. Build a project timeline.
Work with your designer and contractor to create a project time line to help you meet your desired completion date for your remodel project. While some rooms can get a facelift in a few weeks, other spaces may take several months. Remodeling professionals may also provide up-to-date information about any supply chain issues or other industry issues impacting the availability of materials.
When in doubt, hire a professional.
These are some of the highly recommended steps involved in the pre-planning of a remodeling project. When you hire a professional, they can assist with all of the project details, material selections, and ensure your project runs smoothly during the remodeling process. Hiring a professional for your project can save time and money.