South Valley Theater Scene
South Valley Civic Theater: A Family Affair
Michael and Gloria Horta have discovered, like countless South Valley actors before them, that you don't just dabble in community theater; you get hooked and are drawn inexorably in.
For the Hortas, it started with their three children, Marcus (17), Gabriella (14), and Matthew (10). Gabriella led the way, performing at age six with Gilroy's Little Theatre Productions' Honk Jr, directed by Hilary Little. Since then, all three Horta children have performed under Little's direction. (Other productions included Beauty and the Beast, Grease, and Peter Pan.)
Little said, "Michael and Gloria were always extremely involved in the production process. It has been so fun to watch their kids mature and grow as performers and as individuals."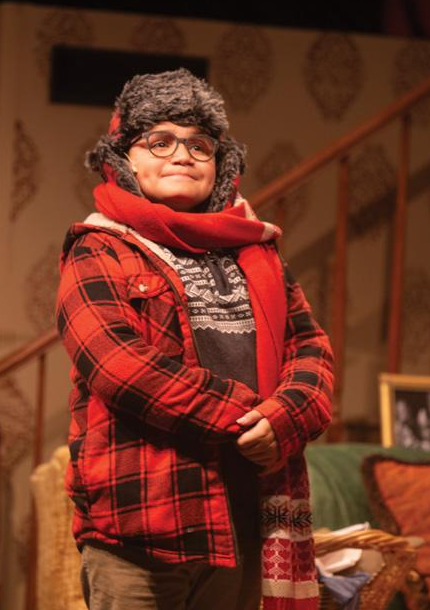 It was Little Theatre Productions and Michael Horta's 25 year friendship with Hilary Little (they sang together in the Gilroy High School choir) that drew Michael back to performing. In 2018 Hilary was auditioning with South Valley Civic Theatre (SVCT) for Guys and Dolls and persuaded Michael to join her on stage.
Since she knew the show well, Little explained, "Quickly, I went over each of the 'guys' and gave him a crash course with mannerisms and voices appropriate for each role. Not surprisingly, Michael nailed each character as I spied on his performances through a crack in the wall. His version of 'Sit Down You're Rockin' the Boat' blew the roof off the place."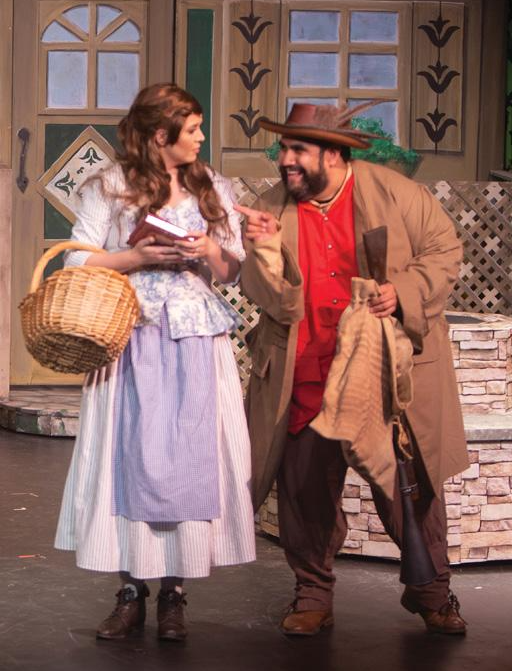 From portraying the gangster Big Jule in Guys and Dolls, Michael has expanded to larger singing and acting roles that feature both his singing talent and his comedic timing, including Mr. Goldstone in Gypsy (2019) and LeFou in Beauty and the Beast (2022). The kids have joined Michael on stage (in Gypsy and Beauty and the Beast). Most recently, Matthew and Gabriella also were in the children's production of Honk Jr., Matthew played the lead, Ralphie, in A Christmas Story, and Marcus is now in rehearsals for a teen production of The Drowsy Chaperone, which will open in February, 2023.
Michael has also joined SVCT's Board of Directors and started producing shows, reflecting that, "It is hard to balance life with three kids on stage. If the kids are in a show, it's easiest if I am involved too." He added, "I like producing … getting to know the directors and cast, being proud of the show, and seeing the end product and appreciative audiences."
Meanwhile, Gloria Horta has taken on community theater as a different kind of creative outlet. She partners with the director in envisioning the Morgan Hill Playhouse lobby as an extension of the play itself, and immerses herself in lobby design. Her Beauty and the Beast lobby was an enchanting French provincial town; the lobby for A Christmas Story evoked scenes from the play, including a 1940's Christmas tree farm, Higbee's Department Store, and Pulaski's Candy Store. Gloria's next lobby design project will be for Matilda the Musical, opening in June, 2023.
Ingrid Rottman, who produced both Beauty and the Beast and A Christmas Story describes Gloria's interactive lobby displays as making "guests feel like they are participating and sharing some of the same experiences as the characters on the stage."
The Horta family has found a creative outlet that lets them spend time together as a family, doing something they all love. Gabriella enjoys, "seeing my friends, pursuing a passion, and getting to be on stage and singing. "Matthew says, "I love acting and spending time with family; with theater, I get to do both".
To learn more about SVCT, find upcoming performances, and to get involved, visit: https://www.svct.org